My kid is turning six and he wanted to have a Robot themed birthday party. I have been researching on Pinterest and other websites and have collected these robot birthday party ideas!
1. Robot Dessert Table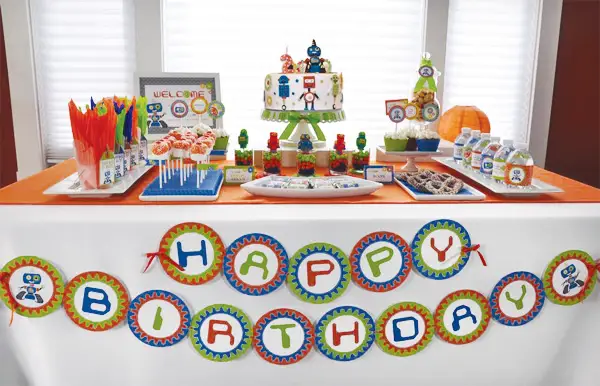 What makes this Robot birthday dessert table so great? In addition to the cool cake, other elements and the attention to the details.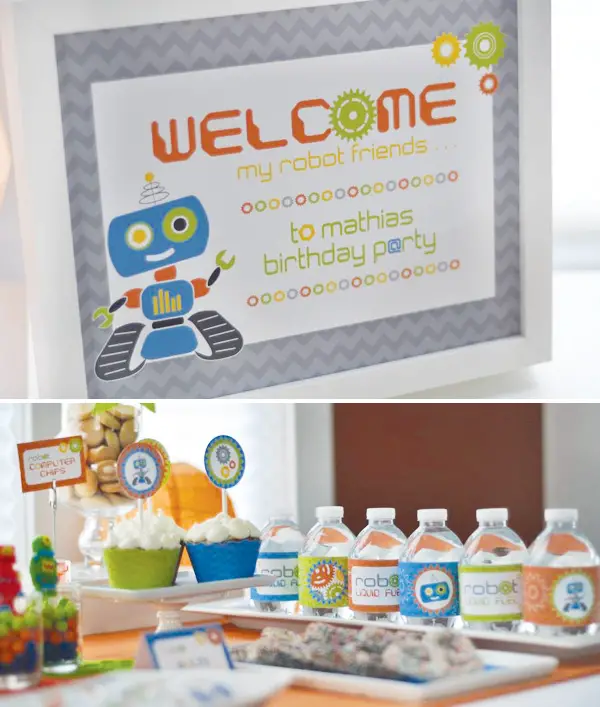 2. Robot Party Cake Pops
These robot party Cake Pops are one of the best I've ever seen. Check out the Blue Cupcake, and these cake pops matching the cupcakes, cake and rice crispy treats.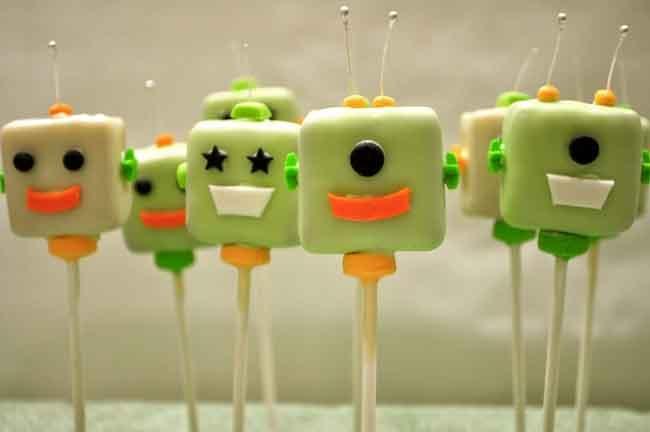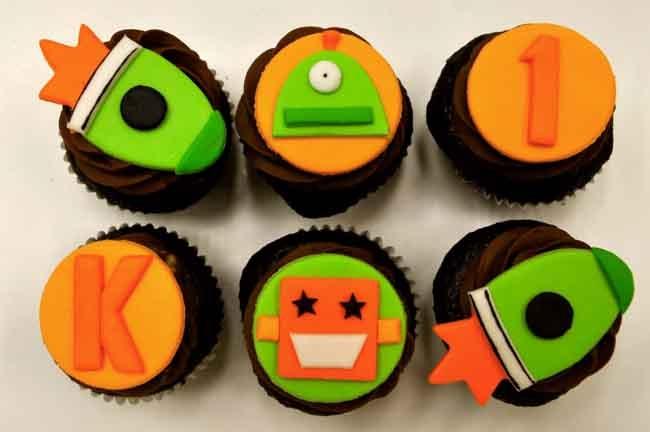 3. Robot Themed Birthday Cake
My kid is actually more interested in Robot Birthday cakes, so I looked for quite a few and came across these ideas. Some are easy to make others will need some good baking skills.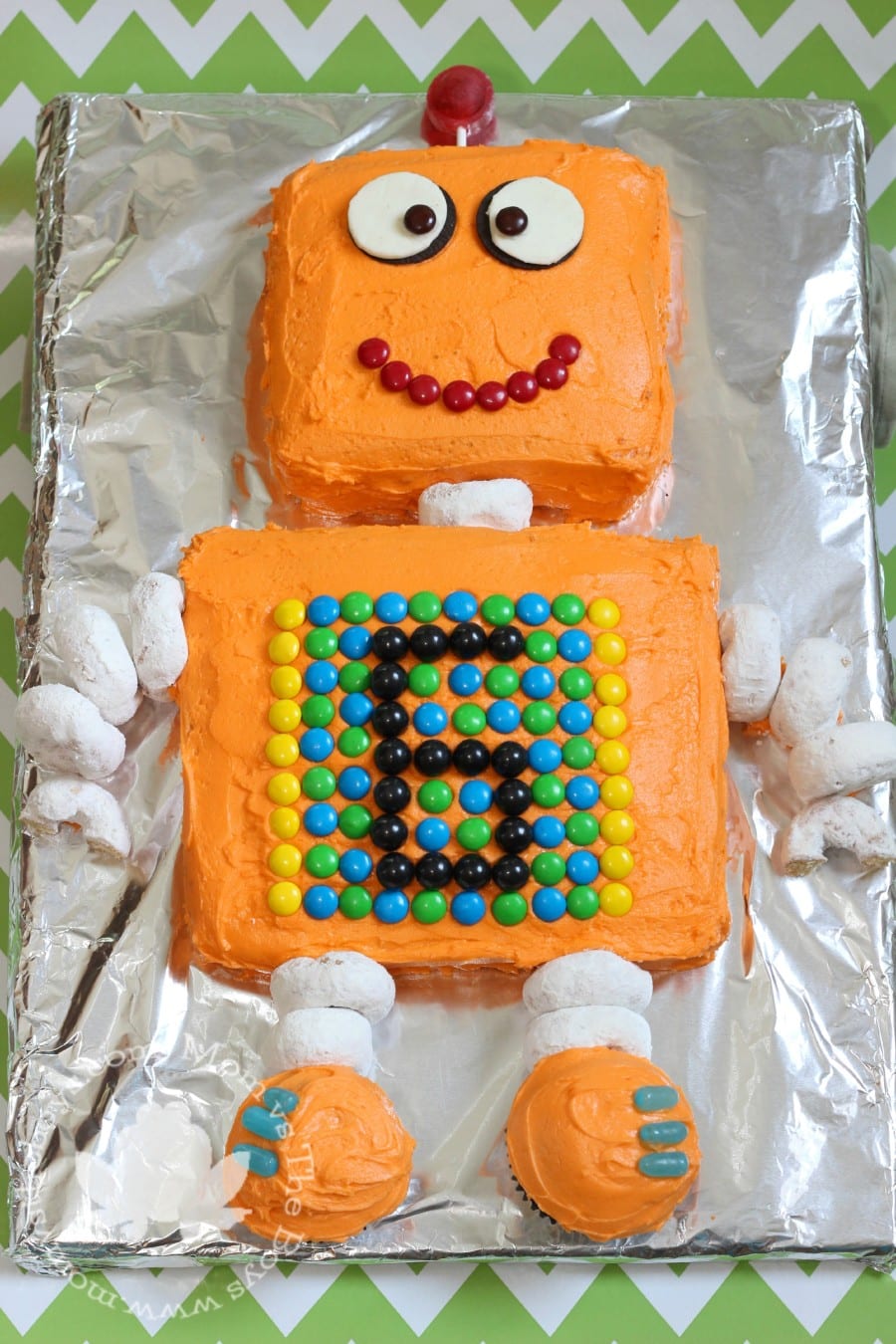 This one is easy to make as you have to assemble the goodies. For the eyes, separated oreo cookies have been used, while the head has a lollipop stick. For the arms and legs, donuts dabbed in icing has been used. If you are interested to make this Robo birthday cake for your kid read how to make and assemble it here.
Here's another cute robot birthday cake, obviously made by a more professional hand.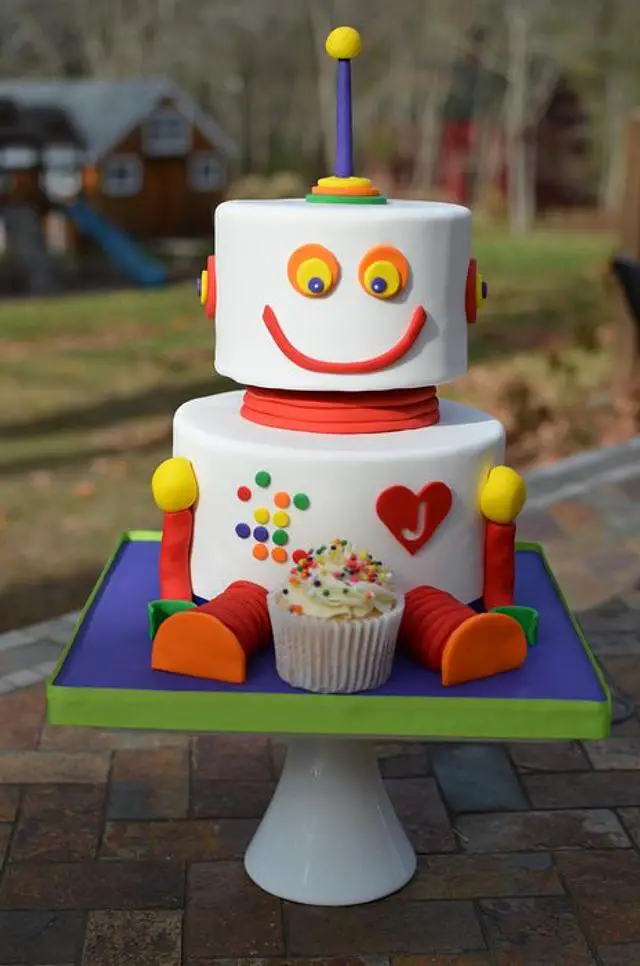 4. Robot Popcorn Bags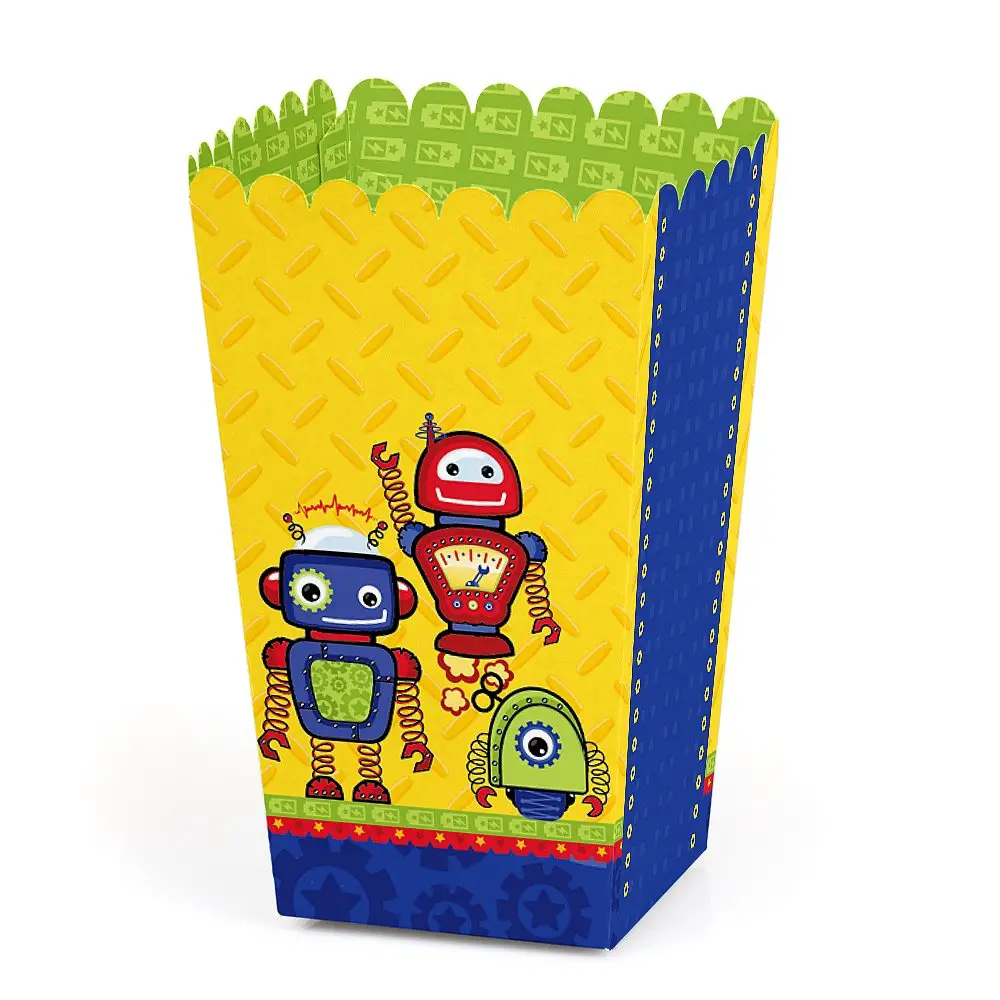 Add these popcorn boxes as a birthday favor popcorn treat. I bet kiddos would love to attend a party where popcorn was available in these robot popcorn bags.
5. Robot Themed Birthday Party
Jane of Short and Sweet threw this robot-themed birthday party for her son and nephew – and a staggering 100 guests!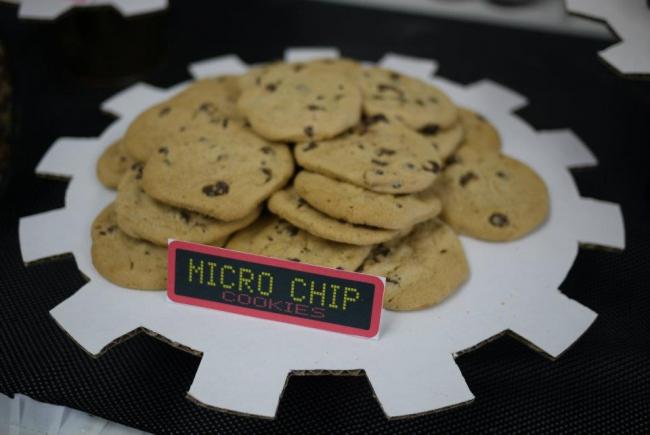 Look at these cookies labeled as microchips, candy, and donuts as "nuts and bolts" and these dessert party balls as "ball bearings".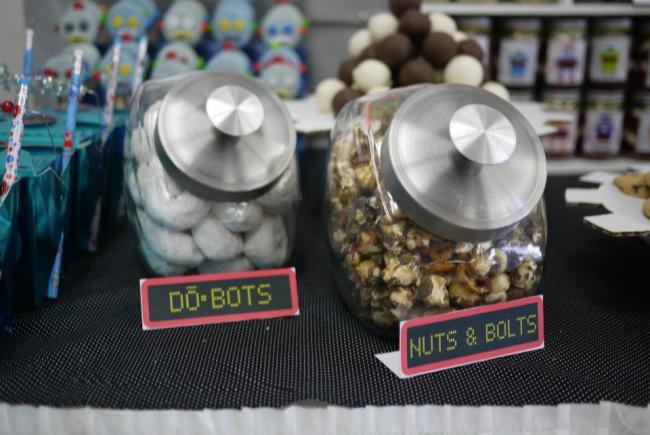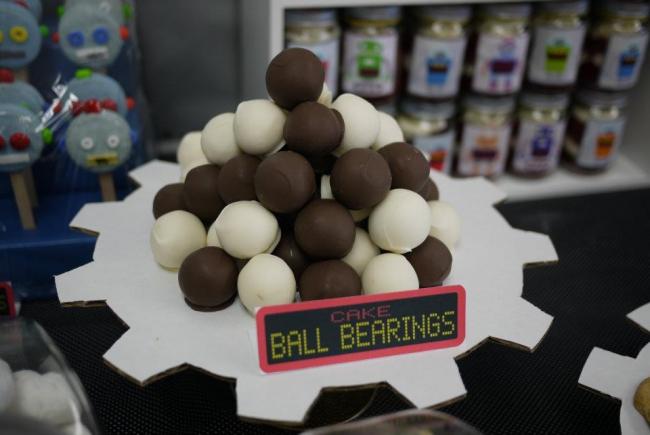 She made everything herself right from the decor, all the signs, the robotic labels, the robot favor boxes, and even the cute robot cake.
There's no end to the robot theme party inspiration. Here's another one from Kara's Party Ideas.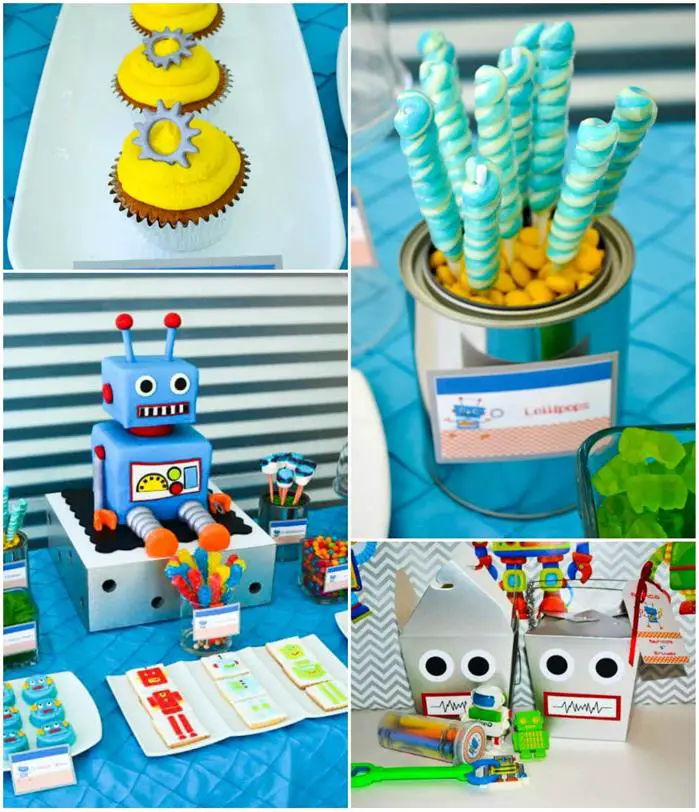 You can find Chinese boxes that have been used to make the favor boxes, fun cupcakes with gear tops, awesome robot Oreos, robot made of cardboard boxes – all making it a pretty impressive robot-themed party.
6. Robot Costumes
And how about some robot costumes? I love these creative robot costumes.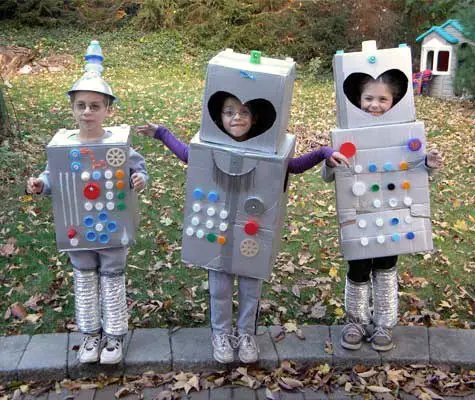 7. Robot Party Cupcakes and toppers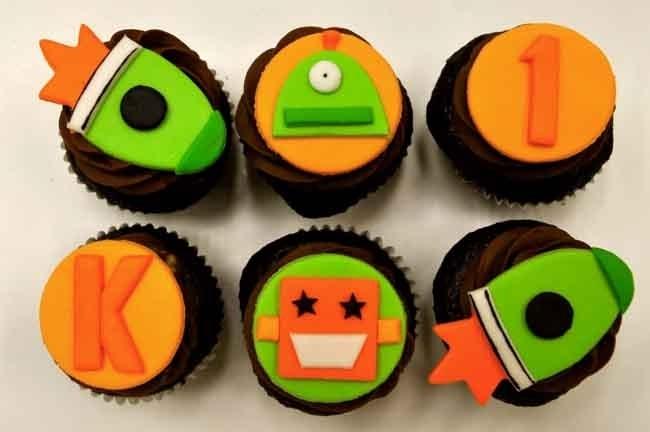 These awesome fondant cupcake toppers in the above picture with robot faces, rocket ships, and the birthday child's initials or age are the perfect way to dress up any plain old cupcakes. If you do not have time for baking this is also a great option to add a personal touch to store-bought cupcakes!
But if You like to bake your own thing especially for your kiddos birthday party, you can use these Robot moulds to make your own cakes and cupcakes.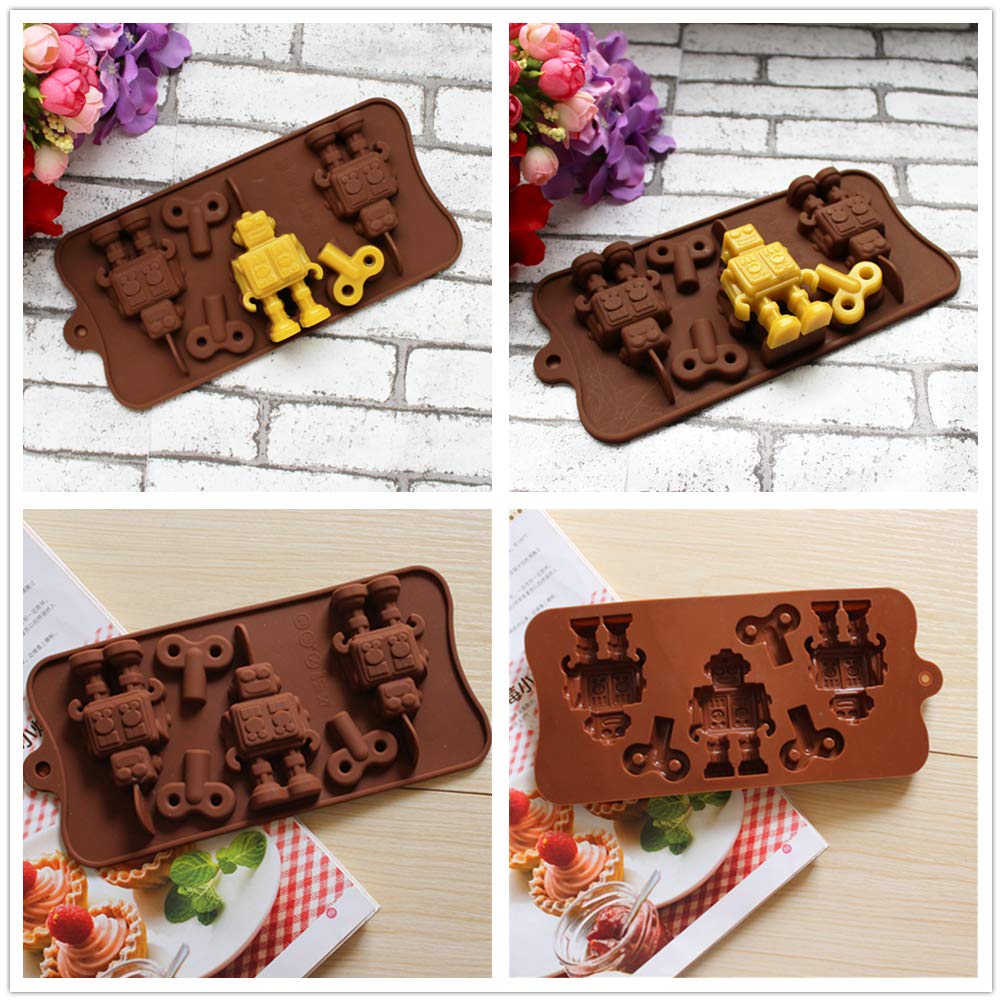 JeVenis-Steam-punk-Decoration-Birthday-Decorating
You can use these molds with a variety of mediums, like fondant, chocolate, cooked sugar, fudge, ice, marzipan, bread dough, and the likes. This will help you to make your own robotic cake embellishment like the one below.
I hope this robot theme birthday idea-collection has given you enough inspiration to use in your kid's next birthday party. I know a lot of little boys who would like a retro robot-themed birthday. And yes, there even a few husbands too. LOL!